Daizy Gedeon is a Lebanese-Australian filmmaker, journalist, and entrepreneur.
She is the CEO and Creative Director of GDR Group – a leading Australian, creative marketing agency based in Sydney.
Daizy is also the creator, producer, writer, and director of Lebanon…Imprisoned Splendour (1996), a critically acclaimed documentary exploring Lebanon's tolerant society during its war-torn, tumultuous history and the important yet complex theme of identity.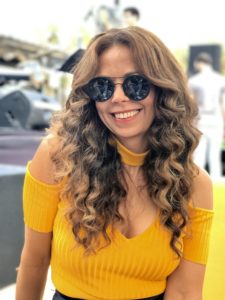 The Imprisoned Splendour that is Lebanon, manifests itself on many different levels. Its unique religious and cultural dichotomies, its geographical and historical position in global events and its future role in a volatile and turbulent Middle East.
The Film will show Lebanon's natural beauty and location within the heart of the Middle East and the spirit of hospitality and generosity of its people which serve to create an oasis that is the Lebanese people's international legacy.
The Film will examine the strong family unit, an endemic feature of Lebanese society, which has proved to be a biding and empowering force in a nation devastated by war.
Every purchase helps our next project
The production of a new documentary is a totally independently-funded effort. So to help us raise funds to complete the production we are offering our original film for download at a very nominal fee.
We would also like to encourage you all to gift it to friends who you think might be interested and might enjoy this story. We humbly thank you for your support.