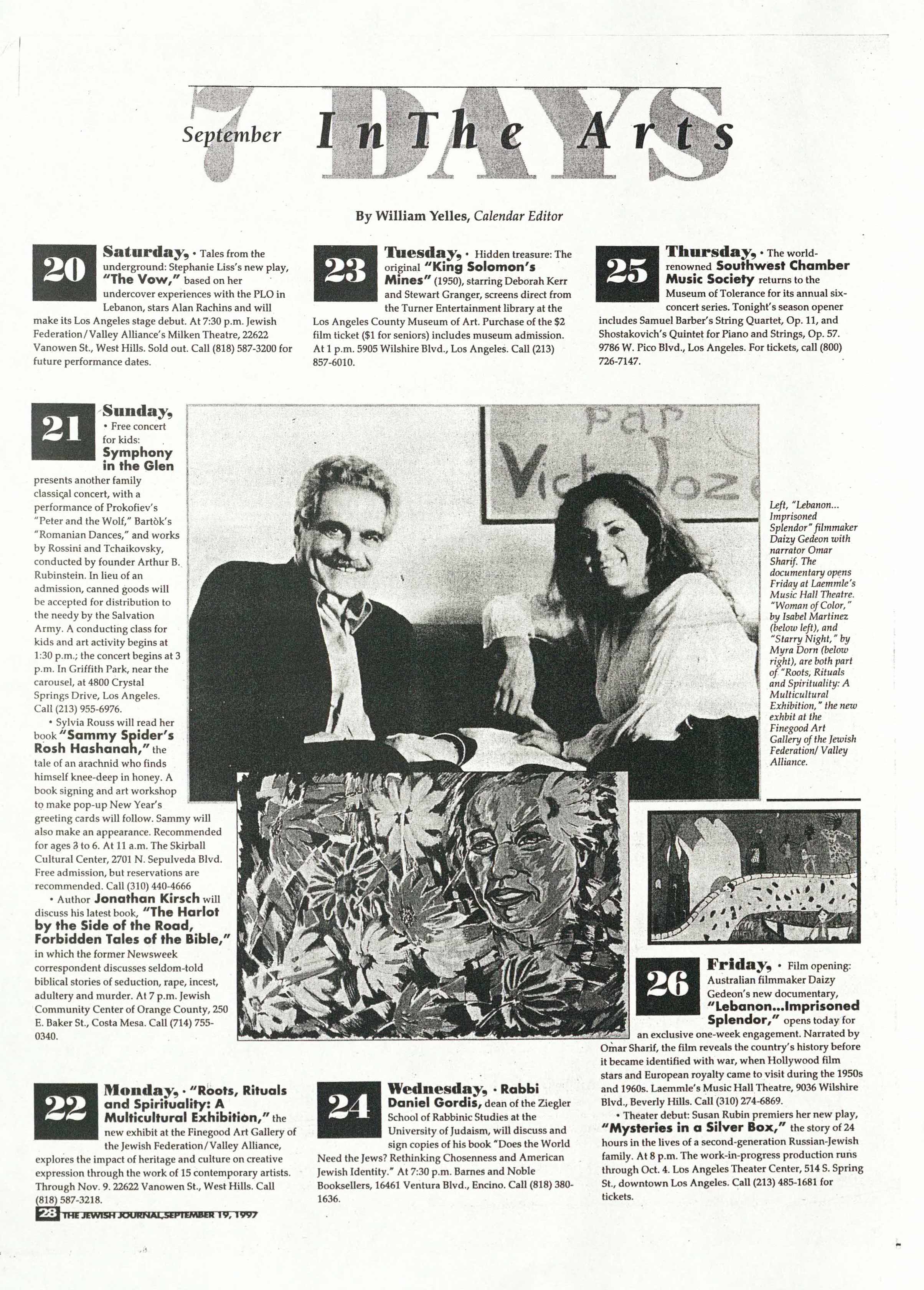 The Jewish Journal, Los Angeles
September 19, 1997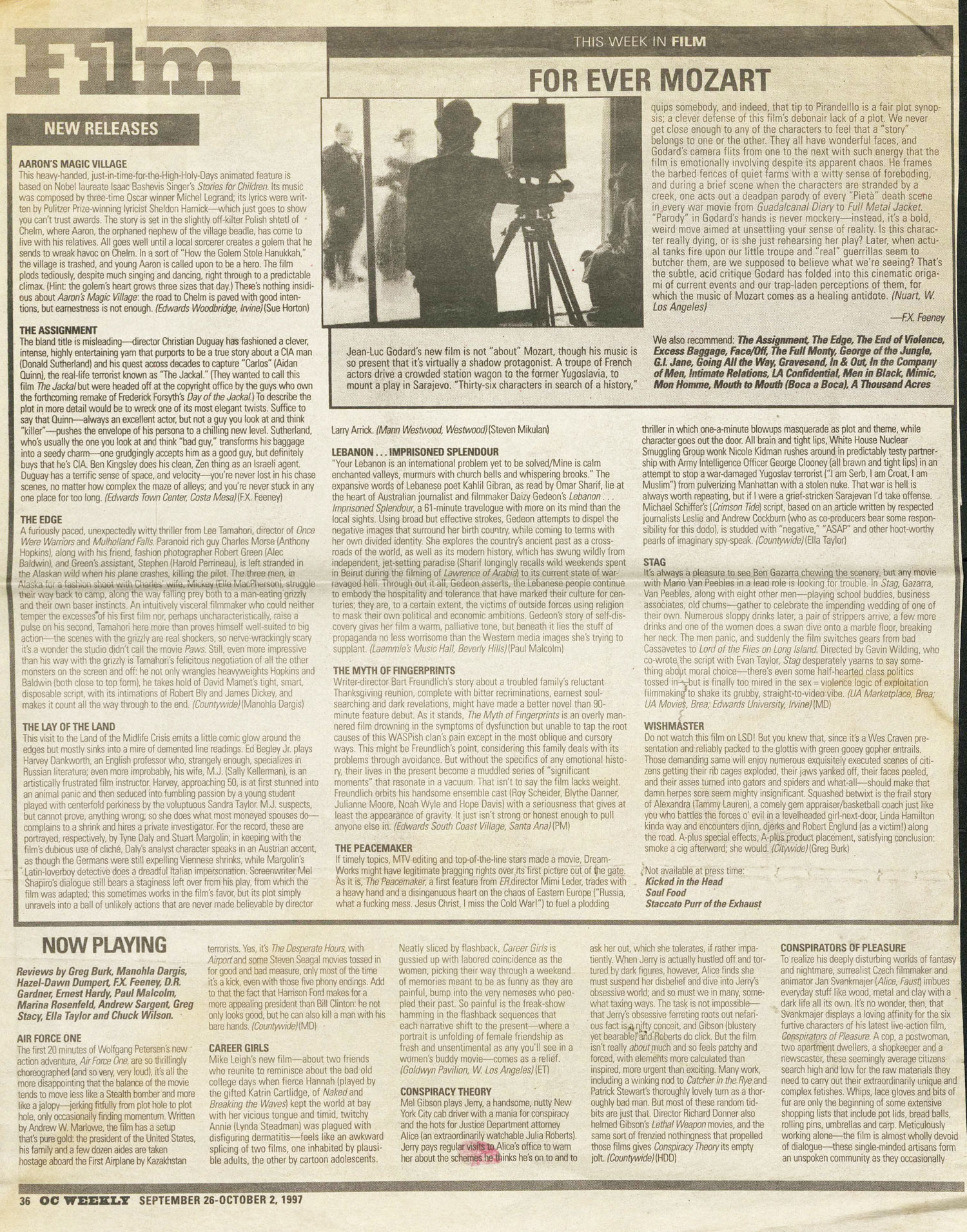 OC Weekly
September 26, 1997
Title: A Tribute to the People of Lebanon

Author: Kevin Thomas

Precis: Omar Sharif's elegant presence as he narrates passages quoted from Khalil Gibran in Daizy Gedeon's beautiful and moving 'Lebanon… Imprisoned Splendour' underscores his belief that "you never stop being Lebanese". Australian journalist and film-maker, Gedeon, explains that she felt the need to come to terms with the country she left with her family in 1970 at the age of 5. She also wanted to fill "the gap between anger and poverty" in the image that the war-torn nation has had in the media since 1975.