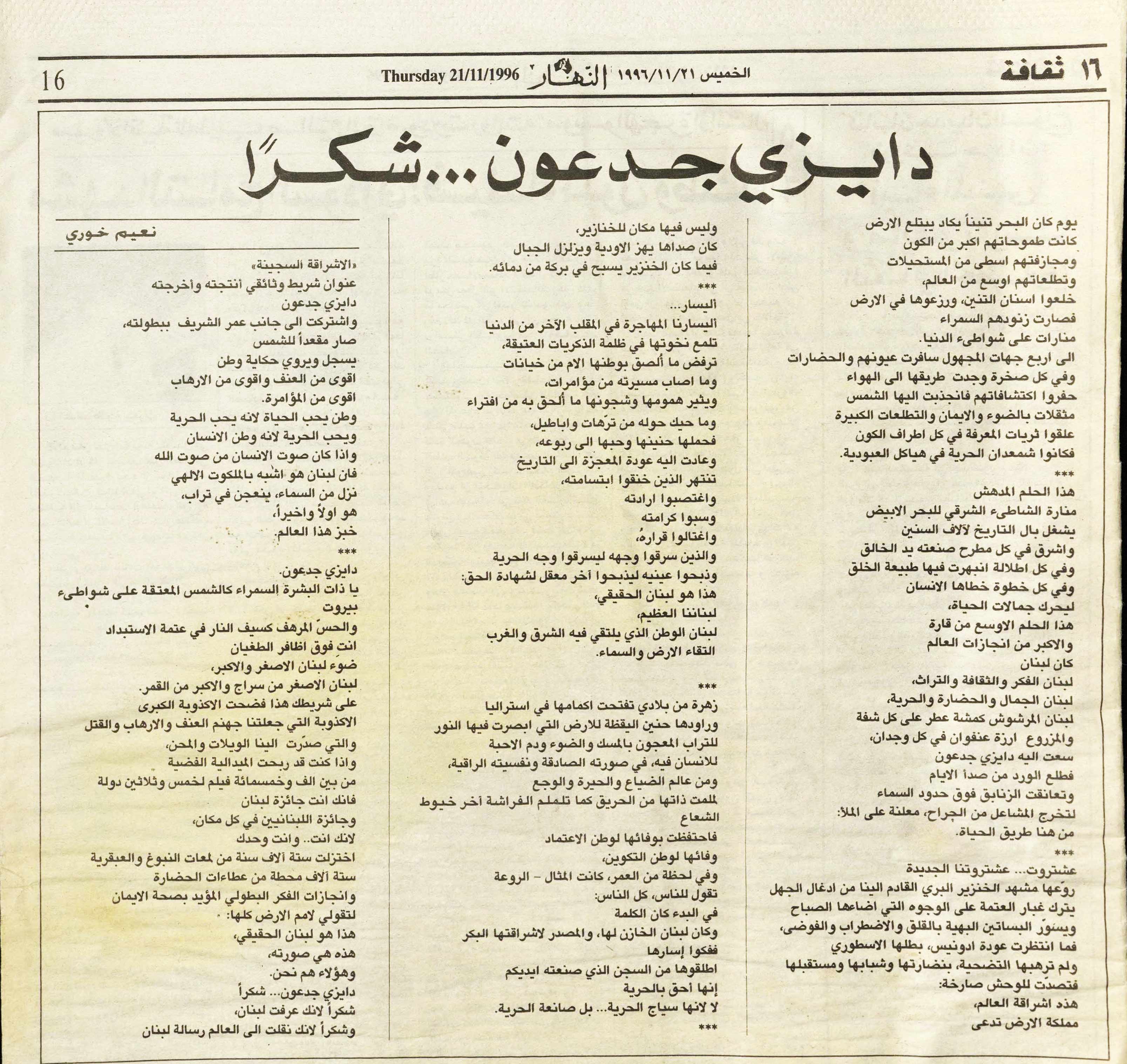 An Nahar
November 21, 1996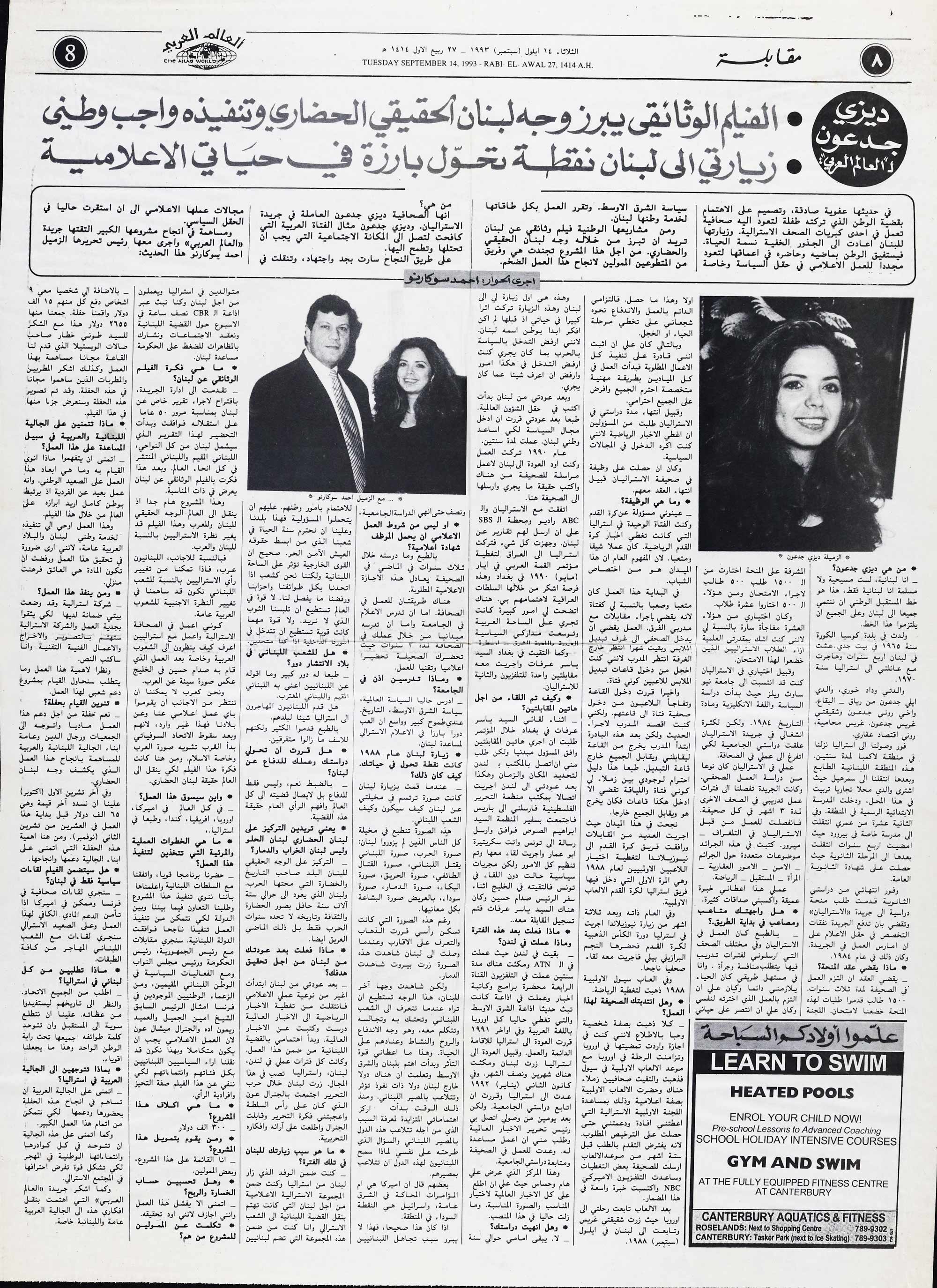 The Middle East Herald
December 20, 1996
Title: Lebanon's Soul

Author: Greg Sheridan

Precis: A documentary on a resilient nation shows it reclaiming its place in the world after decades of war. Award winning Australian journalist and filmmaker, Daizy Gedeon's Lebanon… Imprisoned Splendour delivers an exceptionally rich film. It seems to have been impelled primarily by a desire to register and recreate a sense of a particular human experience, in this case the experience of Lebanon, beyond that of the headlines and distortions of contemporary war coverage.