The Daily Telegraph
August 1, 1997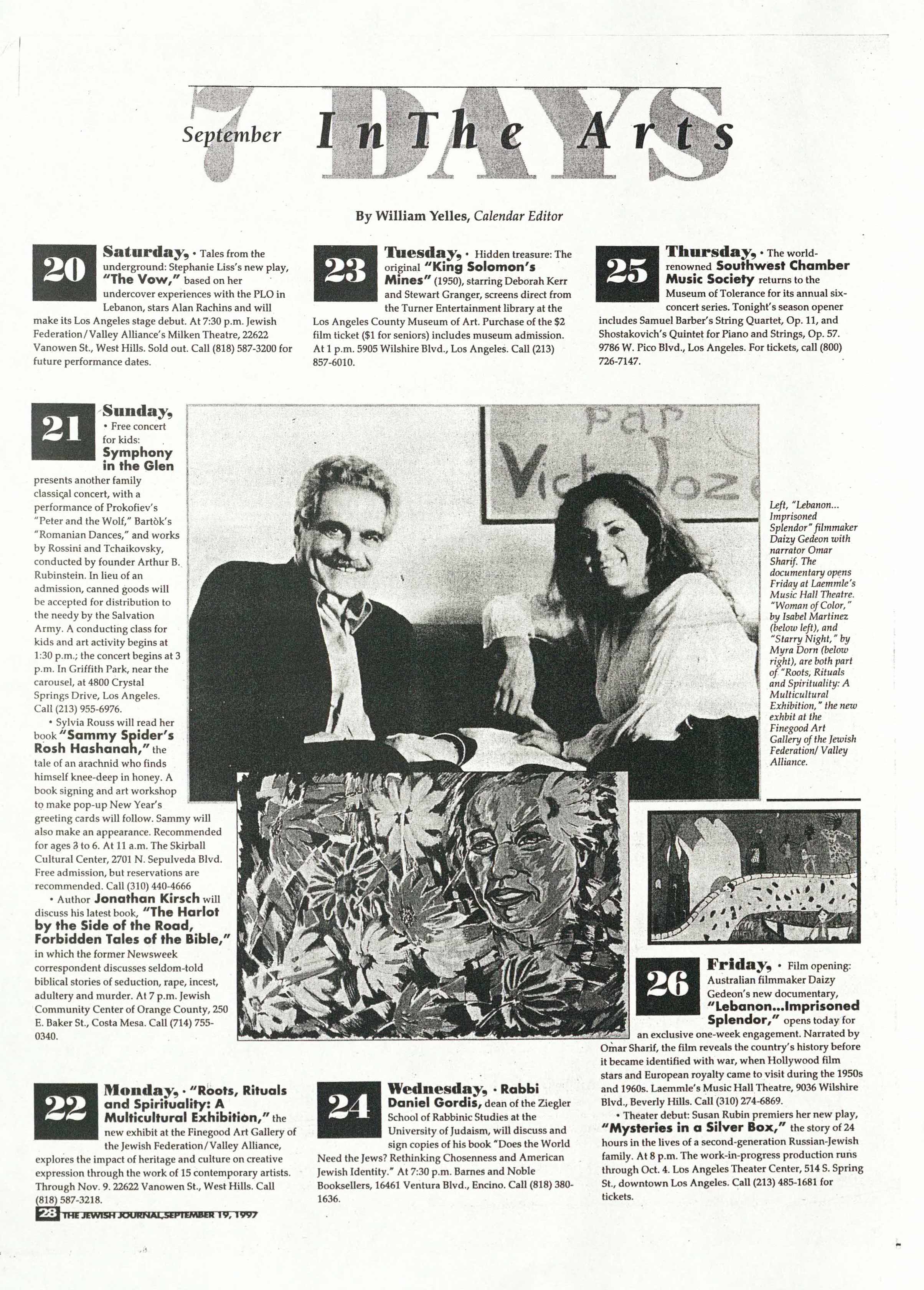 The Jewish Journal, Los Angeles
September 19, 1997
Title: "Lebanon… Imprisoned Splendour" Holds Official U.S. Premiere

Author: John Vandenberg

Precis: Academy Award documentary contender 'Lebanon… Imprisoned Splendour's official U.S premiere was held on Capital Hill to an overflow crowd of well-wishers, including Rep. Nick Rahall, the grandson of Lebanese immigrants. Narrated by Omar Sharif, "Film industry officials in Los Angeles saw the film and encouraged us to go for it" said Daizy Gedeon, writer, director and producer of the film.